MANUFACTURER & WHOLESALE DISTRIBUTORS OF

ETHNIC & FOLKS

MUSICAL INSTRUMENTS

Celtic Style Harps

  ALL NATURAL

ROSEWOOD

{Mohagony Color}

HARPS

TO PLAY

 OR DISPLAY 


COLUMBIA PRODUCTS INTERNATIONAL

POST OFFICE BOX 8243

NEW YORK - NY 10116-8243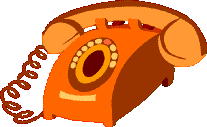 TELEPHONE ** (201) 854 - 8504 

TELEPHONE ** (201) 310 - 6181

FAX **              (201) 854 - 7058

EMAIL: 

Nycolumbia@aol.com

      Nycolumbia@yahoo.com

        Nycolumbia@hotmail.com




This page was last updated on: October 1, 2020
Special Discount for Bulk Quantity Buyers.



**  Elegant Rosewood Harps **

Hand Engraved

With

 Ancient Celtic Designs.

A wonderful addition to your 

"Folk Instruments Collection" 

These elegant Rosewood Harps are hand carved (Engraved) with

 ancient Celtic designs.

A wonderful teaching Harp

with color coded strings







Just Came Out !

Our New 22 Strings HARP

CP BRAND

With Carry Bag


Price US$425.00 

Free Carry Bag

Free Shipping/Handling

Within USA


Price US$154.00 

Free Carry Bag

Free Shipping/Handling

Within USA